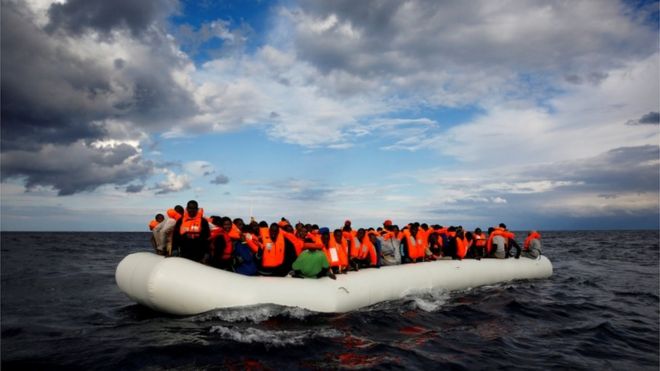 At least 97 African migrants, including women and children, are missing after their boat sank off the Libyan coast, a coastguard spokesman has said.
A total of 23 male survivors were rescued while clinging to a floating device, Ayoub Kassem added.
Rescue operations are continuing, but the chances of finding more survivors are slim, reports say.
Libya is a major transit point for migrants trying to cross the Mediterranean to Europe.
At least 590 of them have died or have gone missing along the Libyan coast so far this year, according to the International Organization for Migration (IOM).
Survivors reported that 15 women and five children were among those missing when the latest boat sank less than 10km (6 miles) off the coast of the capital, Tripoli.
"What happened is that the base of the boat got wrecked and the boat had sunk," Mr Kassem was quoted by Reuters news agency as saying.